Castles, Capes & Clones News Round-Up - Week of March 23, 2014
#DISNEY
Disney Presentation at CinemaCon 2014
On Wednesday,
Walt Disney Studios Chair Alan Horn presented Disney's slate of films to CinemaCon 2014
in Las Vegas, Nevada. CinemCon is an annual conference for movie theater owners. Pixar's upcominh
Inside Out was
best received during the Disney presentation, although Disney expressed great confidence in Million Dollar Arm. Horn also said that Walt Disney Studios will have a strong focus on adapting classic fairy tales to live action form as is seen with both this year's
Maleficent
and next year's
Cinderella
adaptation. He did not, however, give any new details about the highly anticipated
Star Wars: Episode VII
.
(source:
BoxOffice.Com
)
Photo: Disney/Pixar
Disney Buys Maker Studios, Maker Studios Makes Deal With Music Choice
The Walt Disney Company
finalized its acquisition of Maker Studios
, one of the top YouTube content providers, for $500 million with an additional $450 if the company continues to perform well. Disney is hoping to gain greater insight into millennial audiences who are the greatest consumers of such short form content developed by Maker Studios. Just prior to the deal,
Maker Studios had made its own deal
with Music Choice that would provide 500 hours of YouTube content clips to the cable music video service.
(Source:
Variety
)
New Maleficent Trailer
ComingSoon.Net
provided an early look at the new Maleficent "Wicked" TV spot to released on Sunday! Enjoy! (source:
ComingSoon.Net
via
Disney Geekery
)

#MARVEL
Photos from Avengers: Age of Ultron Italy Shoot
Throughout the week, photos had been surfacing from the
Avengers: Age of Ultron
location shoot in Aosta, Italy. The photos feature the first looks of Aaron Taylor-Johnson as Quicksilver and Elizabeth Olsen as the Scarlet Witch as they appear to be battling Ultron with Jeremy Renner as Hawkeye.
Comic Book Resources posted a lot of great photos from the shoot
. It also provided a link to
FanboysInc.com
which featured
BadTaste.it's video of the filming
and
more photos from the shoot
as well as
JustJared's collection of photos
.
(source: Photos -
Comic Book Resources
,
FanboysInc.Com
,
JustJared
; Video -
BadTaste.it
via
FanboysInc.Com
)
Marvel's Agents of S.H.I.E.L.D. Casting News
Marvel Studios announced a few new guest stars for upcoming episodes of Marvel's
Agents of S.H.I.E.L.D.
on ABC.
Amy Acker
, a staple of Joss Whedon television shows and films, will appear as Audrey, the cellist Phil Coulson once described as the love of his life in Marvel's
The Avengers
. No date was given for her appearance.
Patrick Brennan
will also appear as Marcus Daniels (aka the villain Blackout) in the upcoming 18th episode "Providence," but will have a larger role to play in the following episode. Marvel fans will know Blackout from the comics most recently as a member of Baron Zemo's Masters of Evil. While Blackout is known in the comics for his ability to manipulate dark energy from the Darkforce, his powers will be altered for the show. On the show, he will have the ability to suck energy out of anything around him.
(source:
Marvel
)
Marvel's Avengers S.T.A.T.I.O.N. To Open In Discovery Times Square
Marvel has announced that it has teamed up with Victory Hill Exhibitions
on Marvel's Avengers S.T.A.T.I.O.N. (Scientific Training and Tactical Intelligence Operative Network), a new exhibit based on Marvel's
The Avengers
. The exhibit will open on May 23, 2014 at Discovery Times Square. It will provide an immersive experience that will simulate S.H.I.E.L.D. Agent recruitment training. Also featured will be several artifacts from Marvel's
The Avengers
, including Captain America's Birth Pod, the Tesseract Portal Device, Loki's Scepter, a hermetically sealed Chitauri and more, recovered after the Battle of New York. The exhibit will be open until January 4, 2015. (source:
Marvel
)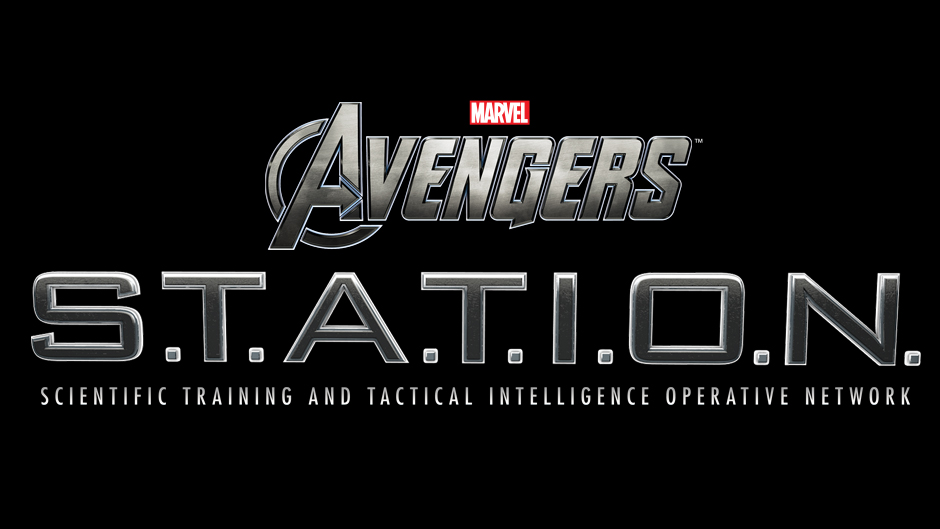 Photo: Marvel Entertainment
Daredevil To Start Filming This Summer
Marvel's Head of Television Jeph Loeb has confirmed that its Netflix series Daredevil
will begin shooting this July in New York City. Following
Daredevil
will be
Jessica Jones
,
Iron Fist
and
Luke Cage
in that order before finally culminating in
The Defenders
.
(source:
HitFix
)
A Closer Look At The Amazing Spider-Man 2's Green Goblin
SuperHeroHype! has posted a close up picture of Dane DeHaan as Green Goblin
in
The Amazing Spider-Man 2
. Check it out there!
(source:
SuperHeroHype!
)
New X-Men: Days Of Future Past Trailer Released
A new trailer for X-Men: Days Of Future Past was released featuring mutants using their powers. We see Sunspot in flame mode, Iceman in full ice form, and Blink using her pink teleportation powers. And, we see tons and tons of Sentinels.
#STARWARS
Star Wars Character Meals at Star Wars Weekends
Star Wars Weekends at Disney's Hollywood Studios, this year, will feature
two different Star Wars character dining opportunities
. The first will be Star Wars Galactic Dine-In Breakfast at the Sci-Fi Dine-In and will offer an opportunity to meet Stormtroopers, a Jawa, Greedo, Boba Fett and Darth Vader. The second will be Jedi Mickey's Star Wars Dine at Hollywood & Vine and will allow guests to dine with Jedi Mickey, Princess Leia Minnie, Ewoks Chip and Dale, Stormtrooper Donald and Darth Goofy. These character opportunities will be offered daily from May 4 to June 15, 2014. (source:
Character Central
)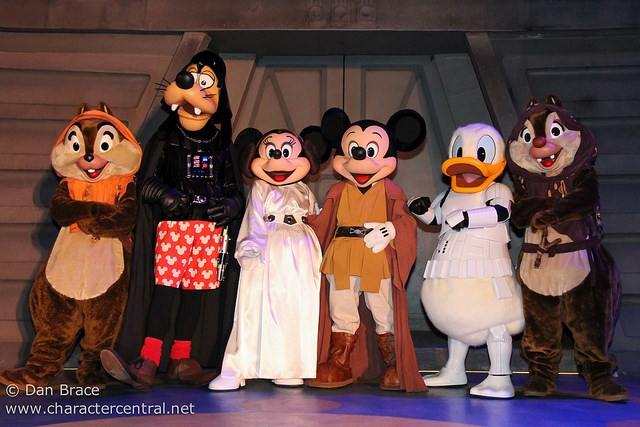 Photo: Dan Brace/Character Central
Star Wars: Episode VII To Shoot In Iceland
Metro UK has reported
that
Star Wars: Episode VII
will shoot in Iceland, but only for landscape shots. Principal actors will most likely not film there. With the news, rumors have begun about the return to the ice planet Hoth, but, according to
Latino Review says
that, while it will be an ice planet, it will not be Hoth.
(source:
Metro UK
via
Latino Review
)
#OUAT
Once Upon A Time In Wonderland Cancelled
On Thursday,
ABC announced that Once Upon A Time In Wonderland
has been cancelled. The series suffered from low ratings and will air its series finale on Thursday, April 3, 2014.
(source:
TV By The Numbers
)